Biglife training bookmarks are a great resource to use. There are two bookmarks that we use to pass on our discipleship tools and principles to people we are discipling.
The first bookmark covers the core tools that we use to make disciples. The front side is the Biglife Group meeting format. The symbols are a reminder of each part of the 3/3 discipleship meeting format. The back side is a reminder of the "Why? Who? How?" and the process Biglife uses for helping believers to share their faith with others.
The second bookmark covers the additional tools and principles we use to make disciples. The front side has key concepts like what a disciples is, multiplication, prayer walking, persons of peace and how to pass on these tools through MAWL (Model, Assist, Watch, Leave). The backside has the key study series we use for the 3/3 discipleship groups, including series for seekers and new disciples.
These bookmarks are available free of charge in the United States. Please enter your information below for us to send you some. If you are located overseas, you can click HERE to access our downloadable bookmarks to print them off yourself or bring them to a printer to have them printed off for you. If you would like to modify the bookmarks, please contact us and we will help you.
---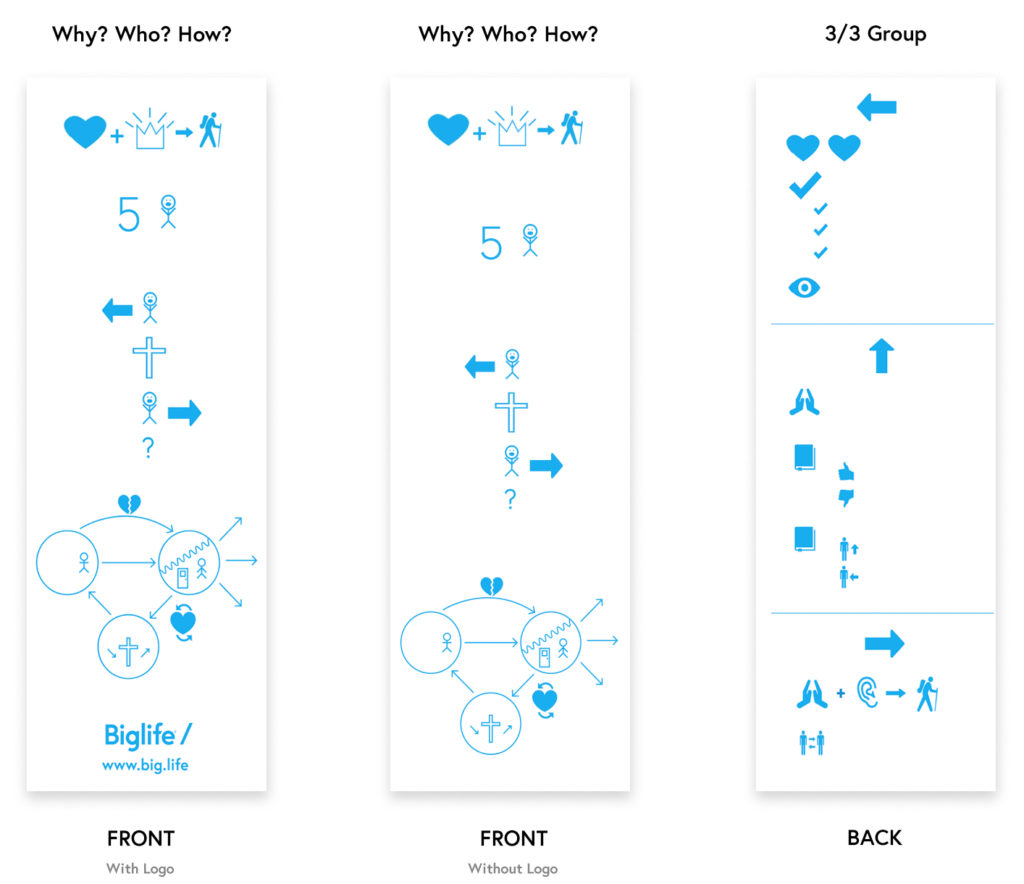 ---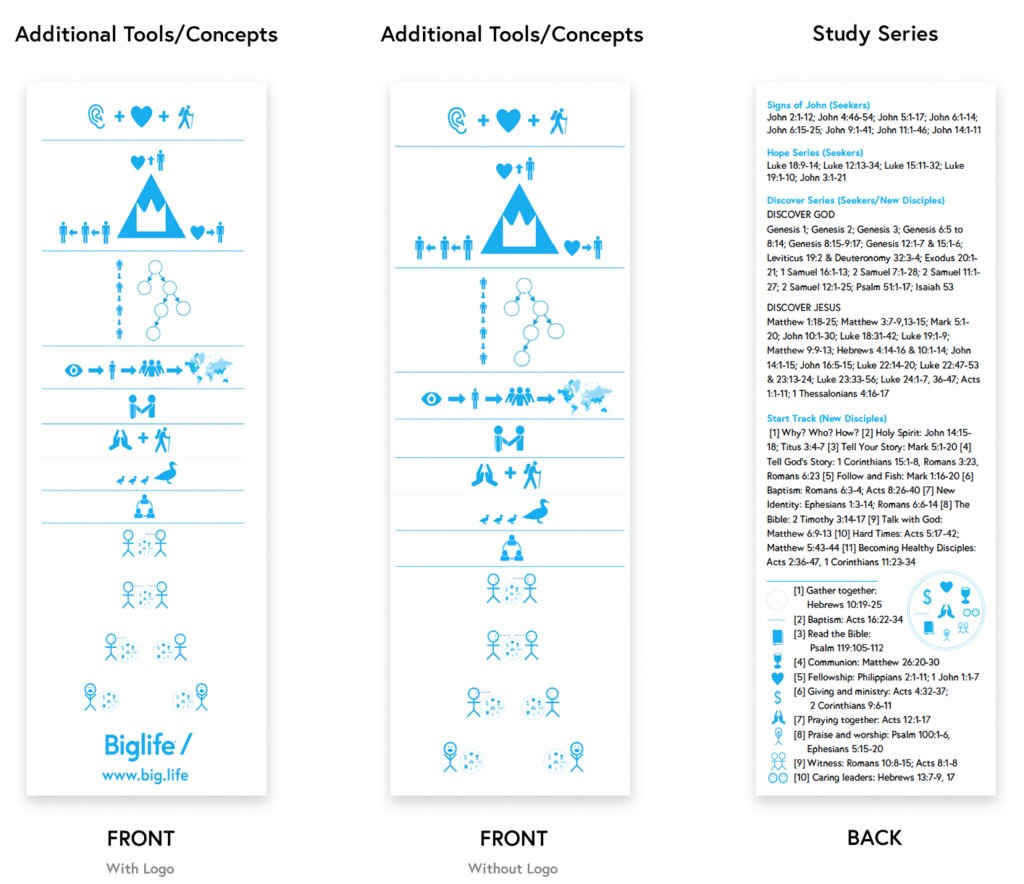 ---
Order Form